True learning begins with the sense of excitement and awe, both in children and adults.  The fossils on Isle La Motte are a portal to a vast  context.  They invite the visitor to consider the concept of deep time, the great sweep of Earth History, the large questions. They give rise to the possibility of  a perspective  from which, as John McPhee has said, "to consider the results and consequences of our human impacts on Earth."
Educational Opportunities
 Special Tours for Schools and Other Groups 
from June to Mid-Otober
We can work with teachers in advance to ensure an age appropriate experience for their students.
$5.00 per person including chaperones
Contact Us at info@ilmpt.org
or call 802 238-7040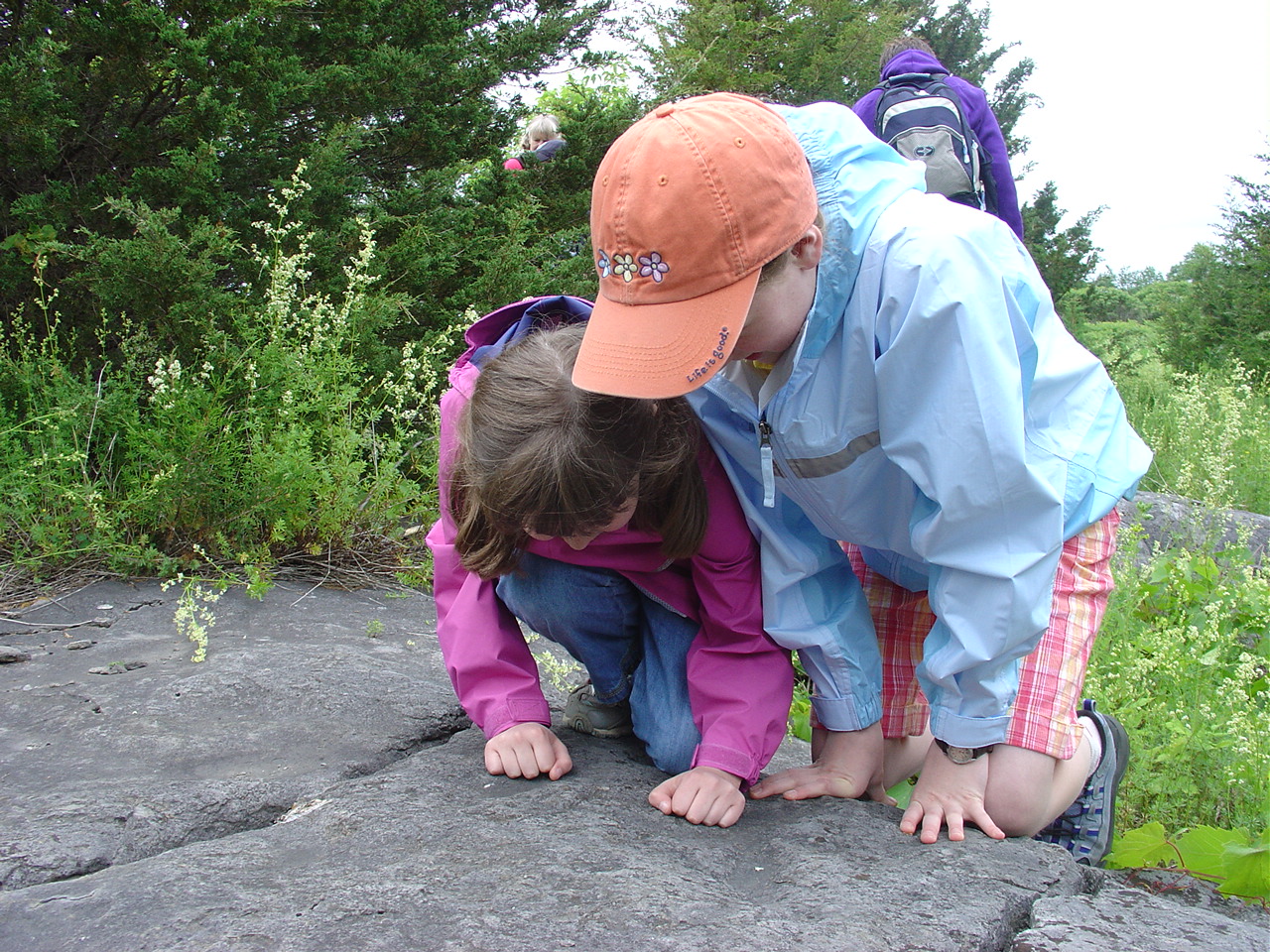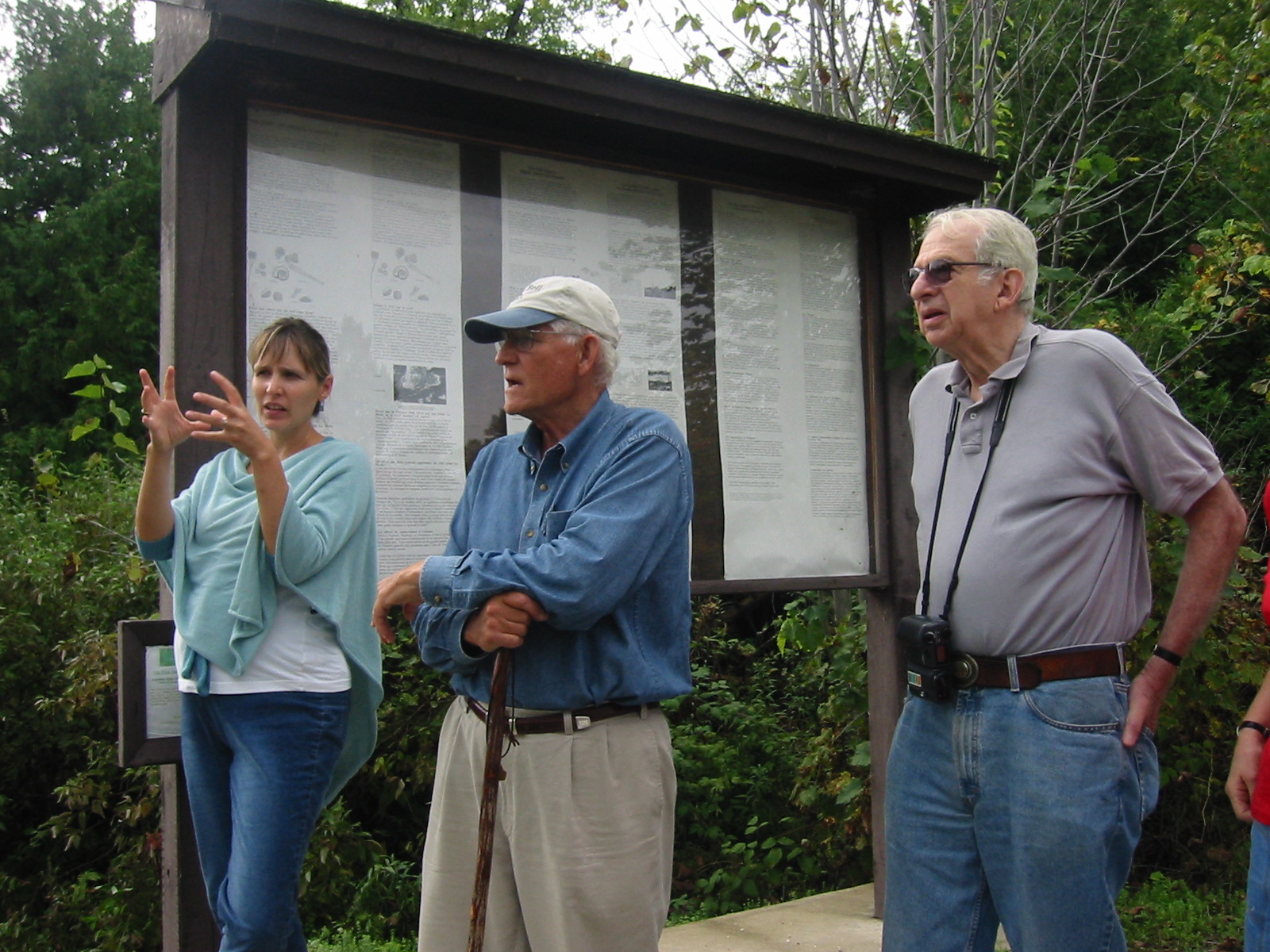 The Isle La Motte Preserves, the Fisk Quarry and Goodsell Ridge Preserves, offer learning opportunities for individuals and groups of all ages.  They are visited by tourists, students, and scientists. They have become a field trip destination for universities, high schools and elementary schools.  Visiting groups have  included historical societies, geological conferences, and Elder Education Enrichment programs.
The Fossils and Earth History
1. The Chazy Fossil Reef
The Preserves protect outcrops of the 460 million year old Chazy Fossil Reef, known to scientists as the oldest biologically diverse reef in the history of Earth?  Explorations of  the faint fossil traces in rock outcrops inspires many questions for young and old.  What is a fossil?  What is a reef? What is a reef doing in Vermont? How did it get here? How old is it?   What was Earth like then?  What happened before then? What has happened since then.  Some of the answers can be found on the Goodsell Ridge Preserve in:
Our Discovery Areas:
where  rock outcrops contain representative fossils.
The Walk Through Time Trail
where a 4,600 foot trail along which some 80 panels depict the history of life. Along this trail one foot equals a million years. Walkers  get a sense of the vastness of time, the gradual emergence of life, and the very recent emergence of human beings in Earth history.
The Visitor Center
The museum on the Goodsell Ridge Preserve with exhibits and a video on the Goodsell Ridge tells the story of the ancient fossil reef.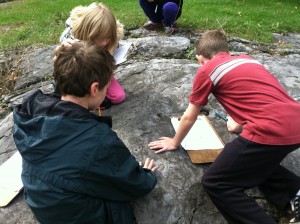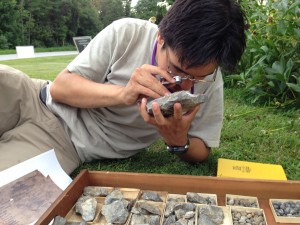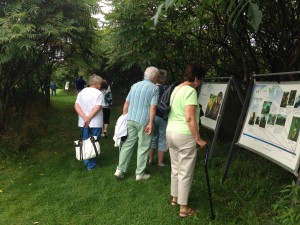 The Natural World of Today
 The preserves also provide opportunities for learning about the  natural world of today.  What animals, birds, and plants thrive in Vermont, on Isle La Motte and in our preserves?  And why?  Come walk our trails anytime.  Stay tuned for announcements of special guided nature walks and programs.